Grand Gives Back
When the COVID-19 pandemic began, we knew that the disease would be devastating to the most vulnerable in our communities. We wanted to find a way to help, so we identified two local charities who could put a donation to good use: Samaritan House and For Kids.
Grand Furniture is proud to have donated 11 mattresses, bed frames, and coverlets to each charity, and we continue to look for ways to give back to our community at a time when so many desperately need help.
Samaritan House
The COVID-19 pandemic has significantly impacted our entire community, but individuals experiencing domestic violence, sexual assault, human trafficking, and homelessness face an even greater risk. Samaritan House not only experienced an increase in demand for services but a decrease in funding during COVID-19.
During the March — May timeframe, demand for shelter at Samaritan House rose by nearly 80%, as more people throughout Hampton Roads sought shelter to escape domestic violence and abuse.
View Samaritan House's press release about our donation.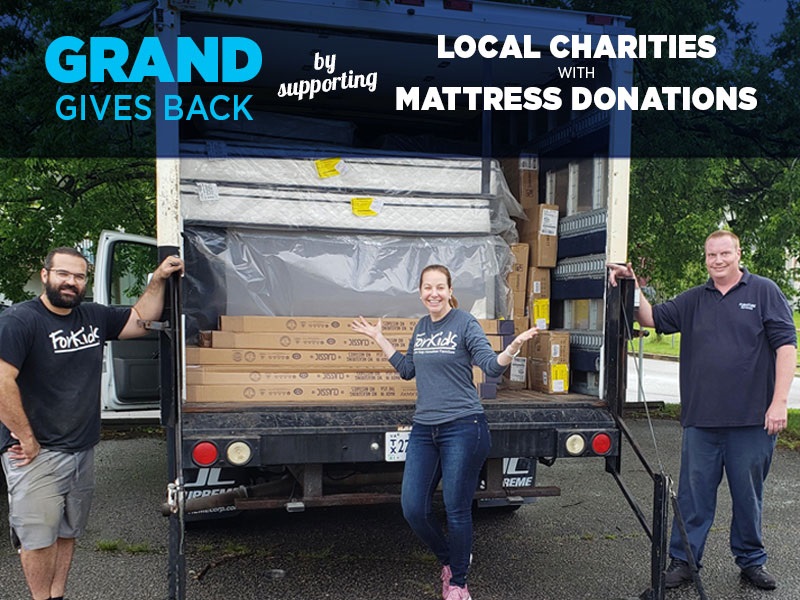 For Kids
For millions of Americans, COVID-19 has brought about new challenges, but for many For Kids families, the challenges of family homelessness were nothing new. They had always pushed through crises. COVID-19 expanded those challenges, creating even more barriers. From job loss to exasperated food insecurity, to loss of consistent childcare, families had to adjust to a new normal, at a time when they were already vulnerable.
To learn more or to make a donation to Samaritan House or For Kids, click the links below.